Hello!
I'm an animator and filmmaker based in Pittsburgh, in my final year studying at Carnegie Mellon's School of Art. Be sure to check out my technical blog! When I'm not animating, I like drawing cartoons, writing and performing sketch and stand-up comedy, running, and seeing people I know join multi-level marketing organizations.

I am available for commissioned drawings and animation. Email kttender@gmail.com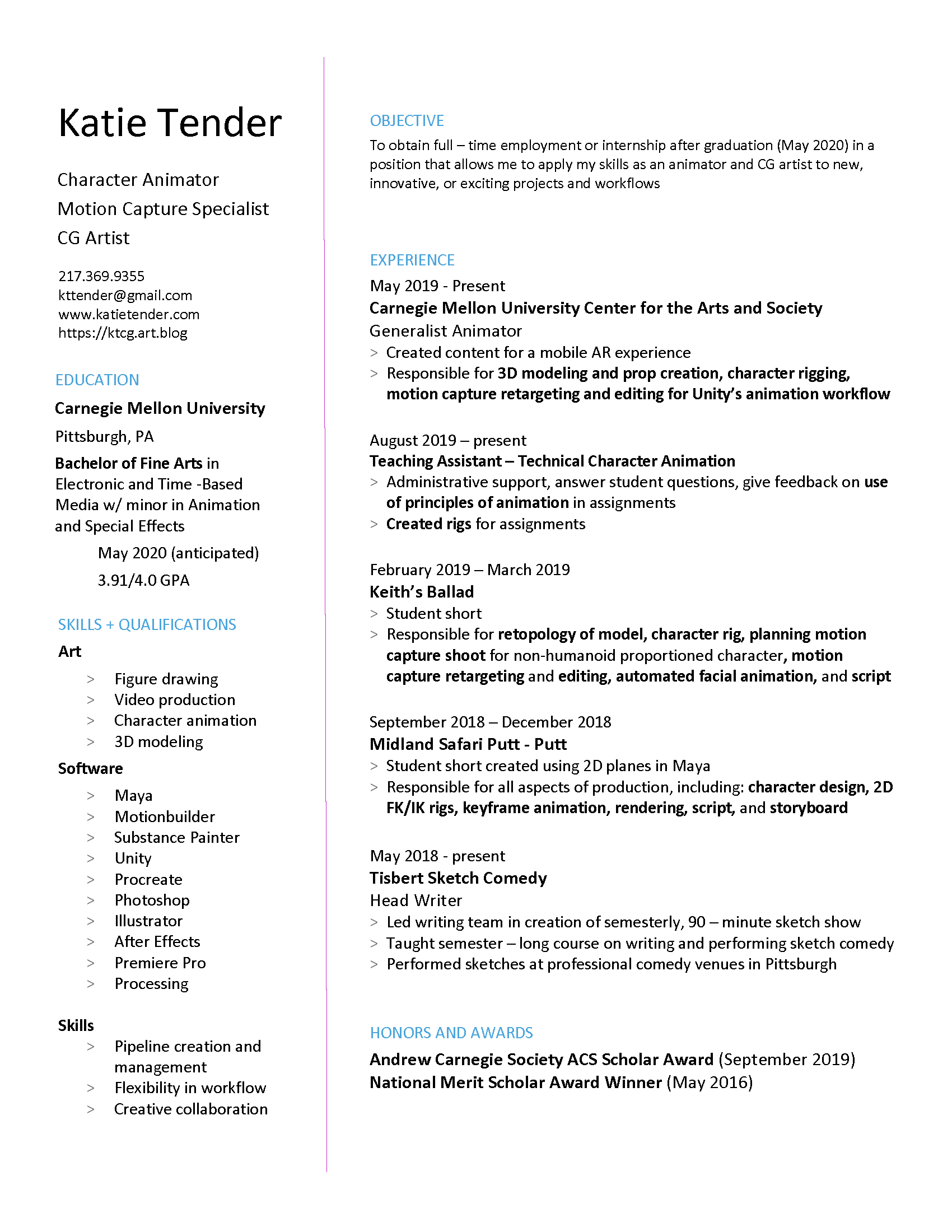 Artist Statement:

From doomsday prepping to mini golf, my work draws attention to niche or otherwise bizarre phenomena in American culture. I use humor to demonstrate the absurdity of belief systems – both ubiquitous and fringe – that are often used to persuade people into group ideologies. I'm interested in instances where niche herd mentalities meet willful self-delusions. I often develop characters to espouse these ideologies. Sometimes, they will appear within a work and proselytize their beliefs themselves. Other times, the work will claim to have been created by a prototypical character and espouse their views.  
I use 3D computer graphics applications, such as game engines and animation software packages, to create animated films, interactive experiences, and technology—mediated performance. I develop alternative pipelines using these applications, seeking ways around the rigidity imposed a software developed process that is driven by and orientated towards commercial production. Through these methods, I seek to combine the creative potential of computer animation with the iterative potential of live – action filmmaking and performance.